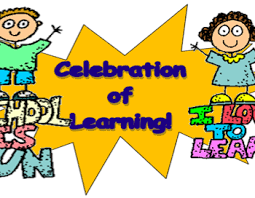 Celebration of Learning Conferences
March 15th
                                                                                                                                                                                                                                                     Please note that our Celebration of Learning Conferences will be held on Thursday, March 15.
A notice has been sent home with your child(ren)'s conference time. If you did not receive it, please contact the school.
The conferences are being held on a Thursday to accommodate the alternating days kindergarten schedule. That means that there will be no school on that Thursday for all grades, but there will be school on Friday, March 16 (except for kindergarten).
We look forward to seeing you on the 15th. That will be a unique opportunity for your student to be able to demonstrate a wide variety of their learning tasks to you in the classroom.
Also, please remember that our Book Fair will be open. We see more and more enthusiasm for reading in our school and we want to continue to build on that momentum.