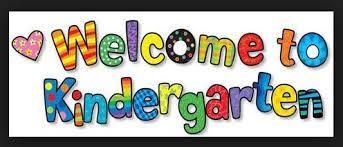 Due to school closures our building will be closed as of Fri, Mar 20th until further notice.  Our kindergarten registration forms are available online however.  Please click here to print a copy of our Kindergarten registration form. Please feel free to fill out the forms and email them to mjcoldwell@rbe.sk.ca so we can start preparations for the fall.  If you are unable to scan and email the forms back to us please email us, or leave a phone message at the school at (306) 791-8563, so we are aware you would like to register with us. We will also need to see your child's birth certificate when classes resume.
It is hard to believe that we are already beginning to think about Kindergarten for the September 2020 term.  However, before we know it, that first day of Kindergarten will be upon us and new Kindergarten students will be arriving at our doorstep!
If your son or daughter will be five by December 31, 2020 he or she is eligible to attend Kindergarten in the fall of 2020.