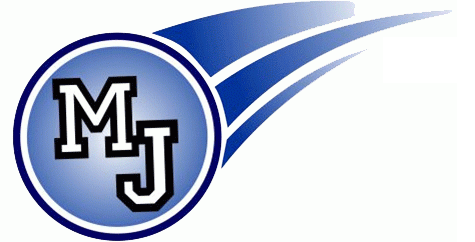 Dear Coldwell Families and Friends,
I hope this message finds you well.  My name is Grant Urban and I am very excited to be joining the MJ Coldwell team this year!  I am new to the Uplands Community and I am comforted how welcoming the community has already been to me.
It is already apparent that we have a team of passionate, compassionate, and committed professionals in our school.  It is very apparent the lasting impact that Mr. Clake had at MJ Coldwell School.  After all, he was part of this community for 8 years.  Join me in congratulating Mr. Clake on his retirement. 
Let us be honest, never have we experienced a year like 2020!   I hope that our Coldwell families have taken full advantage of summer.  The break was well deserved. With that said, we are so excited to welcome you back after such a long time away from the building. We cannot wait to see you beginning September 8th and 9th.
As we approach the 2020-2021, school will look a little different for all of us. Grades 4 to 8 and all staff will be wearing masks, classroom cohorts will be staying together throughout the day and will not mix with other classrooms.  We also will be washing our hands frequently. There will be many routines and procedures that will be super important to follow at school to ensure we are safe and remain healthy.
What won't change is your and our commitment to learning. We will each begin where we are at with respect to learning. We will read, write, and learn math. We will show growth and have many successes throughout the school year. We will laugh, chat, and create friendships (with our masks on). We will take care of one another and we will make every moment matter.
Please refer to the SAFE RETURN SCHOOL GUIDE found on this website.  This guide specific to our school to help create a picture of the important changes that have been made to ensure social distancing, disinfecting and sanitizing and overall safety at the school. Regina Public Schools continues to share information on their website and through social media as we all continue to receive guidance from the Sask. Health Authority.
Prior to our return to school,  classroom teachers will be reaching out very soon to welcome you and provide more details about meeting locations at the school and any new procedures. Our first week of school will be a staggered start. We will welcome families with last names beginning with A to K on September 8th and 10th.  We will welcome families with last names beginning with L to Z on September 9th and 11th.  Staff will be available on the playground help with procedures.  We must do our very best to limit the number of people on the playground during these transition times throughout the school year so please know that we will be asking families to determine pick up/drop spots for their children off school property. 
Thank you for your understanding.
Yours in Learning,
Mr. G. Urban, Principal